Every year, people from all over the world celebrate Halloween by holding costume parties, decorating their homes, and of course, going trick or treating. It's the perfect night of the year to flex those creative muscles and come up with unique and unforgettable costumes. While some like to dress up as famous characters, others prefer coming up with their own crazy concepts, inspired by nothing more than their wild imaginations.
Many great ready-made costumes are available online. However, there's something undeniably fun and rewarding about making your own. Whichever style of Halloween costume you decide to go for, what's important is that you're comfortable with what you are wearing and able to enjoy the night. Check out the amazing pictures below for some outfit inspiration. After all, it's never too early to start planning your next Halloween getup!
Lara Croft
Lara Croft is the famous video game hero from the Tomb Raider series. Originally portrayed by Angelina Jolie in the live-action film of the same title, the role was later passed on to Alicia Vikander for the 2018 reboot. Croft is presented in the game as an intelligent but rebellious English archaeologist who is known for setting out on dangerous adventures.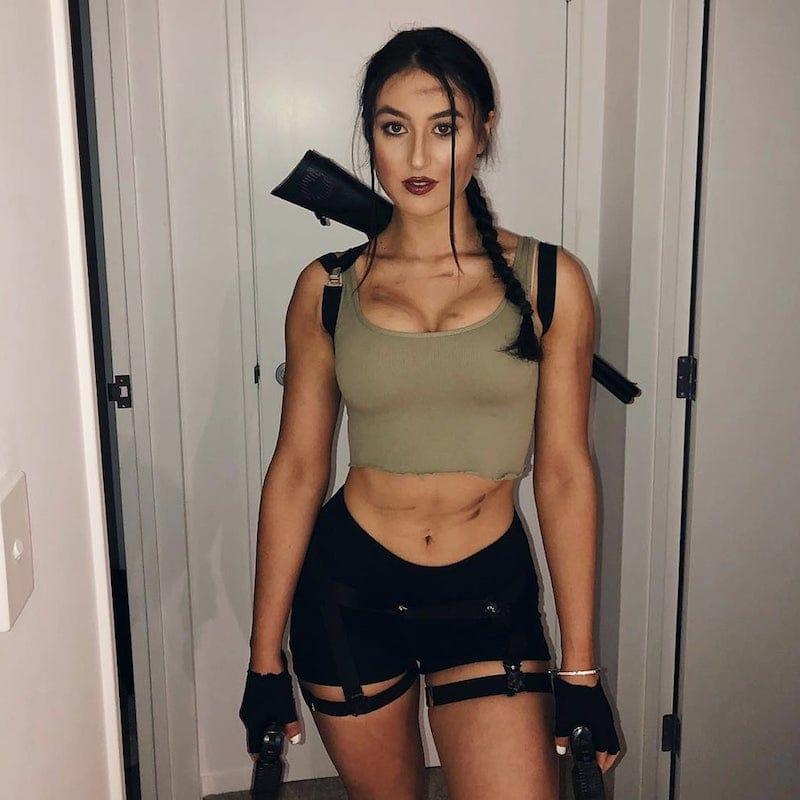 We love how this costume perfectly captures every detail of the character. From the braid to the outfit, the attitude, and the pout, this lady's Lara Croft costume gives Alicia Vikander and Angelina Jolie a run for their money in the character portrayal stakes!